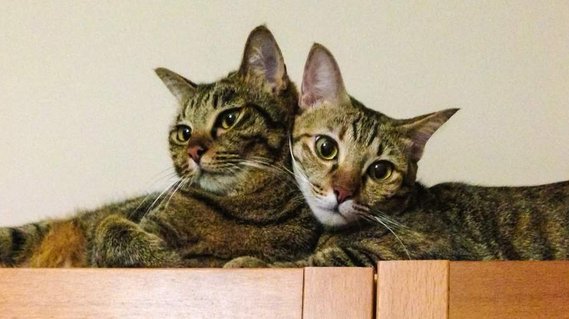 About
Getting adopted by 2 feline sisters was what inpired me to pick up a DSLR. Ever since, my feline family has grown and I'm now cat slave, along with my husband and fellow cat slave to 5 feline overlords, that are all rescue kitties.
Serving 5 demanding feline overlords, I totally get photographing them is no easy feat. I specialise in journalistic on-location portraits, where your kitties will be most at ease to capture intimate images of them at their truest self. Images that will be enduring keepsakes that you can look back on fondly.
I've also made it a point to give back by working with independent cat rescuers and cat shelters, photographing kitties to help them find their forever homes.
That's why here at the Catographer, we are also advocates of adoption, ethical and responsible cat ownership. That said, we know cats are, in fact, the real owners. We just serve them.